Kathy Murray, LCSW, SEP, Certified Health Coach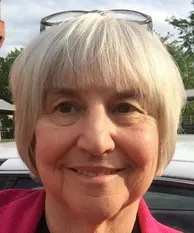 Kathy has a special interest in helping people explore their deeper needs and values to enable them to create the healthy and vibrant lifestyle they wish to lead. She has extensive experience in helping clients with health issues, issues of weight and body image, emotional eating, career issues, and applying mindfulness to daily life and activities. Her prior experience in the business world makes her particularly sensitive to client's career and workplace issues.
Kathy also has a special interest in cultural and racial trauma, intergenerational and collective trauma. She believes we live in an inter-connected web of life and that the one affects the whole. She delights in helping people find their unique contribution to social justice and peace.
Education
MSW, New York University, 1994
B.A. Psychology, City University of New York, 1984

Licensure/Certifications
NC Licensed Clinical Social Worker, C003177
Somatic Experiencing Practitioner (SEP)
Licensed Integrative Health Coach

Specialty Training
Somatic Experiencing
Attachment-Focused Therapy
Mindfulness and Acceptance Based Psychotherapy
Positive Psychology and Motivational Interviewing
Focusing
Polyvagal Informed Therapy
Intentional Touch
Collective, Intergenerational, Racial and Cultural Trauma
Integrative Health Coaching
Specific trainings that also inform my work: Polyvagal Informed Practice with Deb Dana; Focusing; Transforming the Experiential Brain with Steve Terrell; Dynamic Attachment Repatterning (DARE) with Diane Poole Heller; Racialized Trauma with Resmaa Menakem, Collective Trauma with Thomas Hubl; Internal Family Systems with Richard Schwartz; Mindfulness-Based Stress Management; Integrative Health Coaching.

Guiding Philosophy
"I believe that everyone has within them an inner wisdom and inner healing power that is their natural birthright. My role as a therapist is to help create the environment for that inner genius to arise and find itself. This wisdom is accessed through body sensation, imagery, behaviors, and metaphors that are waiting to be acknowledged, understood and transformed. When this is done, new meaning, purpose and life narratives can be discovered and lived out."
"Owning our story and loving ourselves through that process is the bravest thing we'll ever do."
- Brené Brown